Fasting & Weight Loss Resort
The Fast Track to a Healthier Holiday
A weight loss resort will help you start a new life. You may wonder how true this is. However if you are visiting a fasting weight loss resort, I'm sure you'll benefit more than you expect. That's why I have put up this article and short listed a number of the world's top locations for a healthy holiday.
Less means more in these resorts where liquid-only diets offer spiritual and physical renewal. A growing number of people are becoming more aware that fasting is the best way to allow our body to detoxify and heal itself, and is a safe and natural process. Are you one of them? Like many things in life, it is often easier to know than to do. So I'm here to give you a hand.
If you are making a commitment to change, but need some motivation to kick start, go on a healthy holiday.
Perhaps you aren't yet suffering from any of the chronic diseases of the modern world, but environmental and self-inflicted pollution, combined with the relentless pursuit of food, and money, are beginning to take their toll, and it's time for some internal damage control.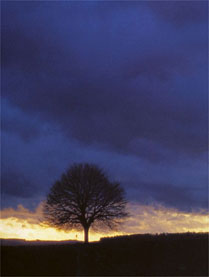 To do this, you need a place of absolute serenity such as a white, sandy beach, far from anywhere and find yourself in the quintessential setting for complete mental, physical and spiritual rejuvenation. The fasting weight loss resorts in this article all offer you unique opportunities to treat your body and your mind in a variety of settings, according to your needs and your budget.
You'll notice that all programs offer are surrounding water fasting, juice fasting, spiritual fasting, detoxification and weight loss. In fact, they are all in a row. You simply won't do fasting without detoxing and losing weight. And if you go on a fasting holiday, you'll gain extra benefits spiritually and mentally. Never assume spiritual fasting as a religious thing. Everybody needs a healthy mind and soul apart from a healthy body. All the locations I selected are of absolute serenity to facilitate a healthy holiday, both physically and spiritually.
Please set aside 10 days once a year, twice would be better, to visit a fasting weight loss resort. I've witnessed my boss going to Koh Samui once every year, and return with a much younger, slimmer and energetic look. I'm sure if you do it once, you'll start to tell everybody to do the same. Just like me, I've experienced the benefits of fasting, and I'm spreading the news via this website.
FASTING WEIGHT LOSS RESORT - AMERICAS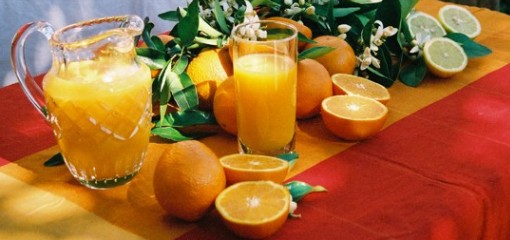 Andreas Hotel & Spa – Palm Spring, California, USA
http://www.juicefastforhealth.com
Superior Just Fasting Retreats designed to help cleanse, restore, and boost the body, mind and spirit. Nestled in the heart of Palm Springs, The Andreas Hotel & Spa is a historical Mediterranean style luxurious resort that has a special, quiet location. Their retreat price is totally inclusive of Accommodations, Spa Treatments, Daily Yoga, 1 hour Sound Bath, Hot Mineral Water, Four Delicious Organic Juices (made fresh each day moments before you drink them). Their produce comes from the Palm Springs Certified Organic Farmer's Market.
Programs: Supervised Juice Fasting
Program duration: 6 days
Cost per person: $1,700 up
Andreas Hotel & Spa Reviews
Fresh Start Health Retreat Centers, Vancouver Island, BC, Canada
http://www.healthretreat.ca/index.php
This fasting weight loss resort is a health restoration retreat held at Ocean Resort on the beautiful Vancouver Island. Even their basic 5-day program will include daily fresh organic fruit and vegetable juices; colon and parasite cleanses; blood cleansing tea; healthy drinks preparation workshop…
Programs: Supervised Juice Fasting, Body Detox, Yoga and Meditation
Program duration: 5-14 days
Cost per person: C$2,128 (tax included) up
The Tanglewood Wellness Center, Panama
http://www.tanglewoodwellnesscenter.com
Tanglewood is located in the beautiful mountains in the small village of Sora, an hour and a half from Panama City. Tanglewood provides beautiful, clean, quiet, and comfortable surroundings that foster the deep rest and introspection that allow for true healing to occur. Tanglewood is a perfect place to relax for your fast, no matter the length. The length of stay will be determined on your needs.
You'll probably want to spend the majority of your time here resting quietly or meditating. You'll also enjoy relaxing in the beautiful living room. Your days will be spent browsing through a wide variety of books in the library, taking in the spectacular tropical scenery or lounging in the sun.
Programs: Supervised Water Fasting
Program duration: 7 – 63 days
Cost per person: $900 up
Mundo Tranquilo Retreats, Cabuya, Costa Rica
http://www.mundotranquiloretreats.com
Mundo Tranquilo Fasting Retreats offers programs from November-June in the tranquil and beautiful village of Cabuya, Costa Rica. Their facility features colorful tropical style air conditioned rooms with private baths, a pool, far infra-red sauna, yoga/exercise pavillion, common areas for relaxing or socializing and beautiful grounds with tropical plants, flowers and fruit trees.
Programs: Supervised Juice Fasting and Yoga
Program duration: 7-14 days
Cost per person: $1,300 up
FASTING WEIGHT LOSS RESORT - EUROPE
Moinhos Velhos, Fasting Detoxification Retreats, Lagos, Portugual
http://www.moinhos-velhos.com
Moinhos Velhos is a secluded valley located NW from Lagos on the Algarve coast in Portugal. Away from the popular tourist areas, Moinhos Velhos is a 40-acre protected area of natural beauty. You will wake up to the songs of the birds in the morning and retire with the silence of the stars at night. Their Fasting Detox/Detoxification Retreats and Programs have been created over the past 25 years to purify and eliminate toxins on all levels Physical-Mental-Emotional and Spiritual. MV fasting programs serves fruit & vegetable juices as well as vegetable broth along with herbs, vitamins, minerals etc - all in a most serene and pure setting.
Programs: Supervised Juice Fasting, Yoga and Meditation
Program duration: 7 – 14 days
Cost per person: €1,375 up
Moinhos Velhos Reviews
Buchinger Bodensee: Fasting Clinic on Lake Constance, Germany
http://www.buchinger.com
Nestled into a landscaped park high above Lake Constance, surrounded by statuesque trees, formalised lawns, multi-colored flower beds, sloping terraces, and cosy seating areas, Buchinger's residences induce feelings of inspiration, serenity and reflection in their guests. The view opens itself onto the distant Bern and Glarn, Swiss alpine peaks, and the tree-lined Überlingen Lake at the northernmost part of sparkling Lake Constance. In these inspiring surroundings, Dr. Otto Buchinger found this perfect setting for his south German fasting clinic in the early 1950s.
Programs: Supervised Juice Fasting, Detoxification, Yoga and Meditation
Program duration: 3 – 21 days
Cost per person: €820 up
FASTING WEIGHT LOSS RESORT - ASIA PACIFIC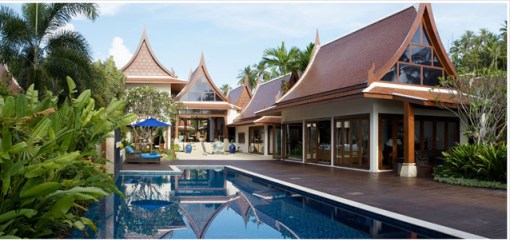 New Body & Mind Retreats, Koh Samui, Thailand
http://www.newbodyandmind.com
All programs are offered in one of their three tropical beach locations in South Thailand.
Programs: Personalized Weight Loss; Detoxification and Cleansing; Total Body Rejuvenation
Program duration: 7-14 days
Cost per person: THB51,240 up
Health Oasis, Koh Samui, Thailand
http://www.healthoasisresort.com
One of the longest established detox fasting & weight loss SPA retreats worldwide operating since 1997.
Programs: Healing Packages & Services, Fasting and Colon Detox
Program duration: 3.5 – 21 days
Cost per person: THB13,500 up
Kamalaya Wellness Sanctuary & Holistic Spa Resort, Koh Samui, Thailand www.kamalaya.com
An award-winning Wellness Sanctuary and Holistic Spa resort. Their wellness programs include Detox, Stress & Burnout, Yoga, Weight Loss, Optimal Fitness and Tailor-made Programs.
Program duration: 3 – 14 days
Cost per person: THB56,100 up
Kamalaya Reviews
Kangaroo Island Health Retreat, Kangaroo Island, Australia
http://www.kihealthretreat.com
Located nearby Adelaide, South Australia, Kangaroo Island is possibly the most unique, unspoiled wilderness in Australia. It has one of the best environment for a fasting weight loss resort. It's a paradise of outstanding natural beauty that offers visitors everything from spectacular scenery to pleasant sheltered beaches. A place highly recommended for spiritual fasting.
Beginners can join a 6-day Gently Cleanse program, individually tailored for people 18 - 60 years of age. Gently cleansing the body over 3 days with fresh fruits, plentiful salads and vegetables. Followed by picking from the organic gardens in season, learning preparation and presentation during your cooking lessons and experiencing wonderful tastes and beautifully presented culinary delights to yourself.
Program duration: 6 days
Cost per person: A$2,700 (GST inclusive)
NOTE: Weight loss resort expectations varies. The reviews I've collected are only for your references.